دكتور أحمد المصري
60 kilograms of weight loss in 8 months after gastric sleeve surgery
We work hard to create an exceptional experience for you during your treatment in Egypt. When you book through our website, you will receive a distinguished medical service inside Egypt. In your medical journey, we will provide you with tourism and entertainment services as well.
60 kilograms of weight loss in 8 months after gastric sleeve surgery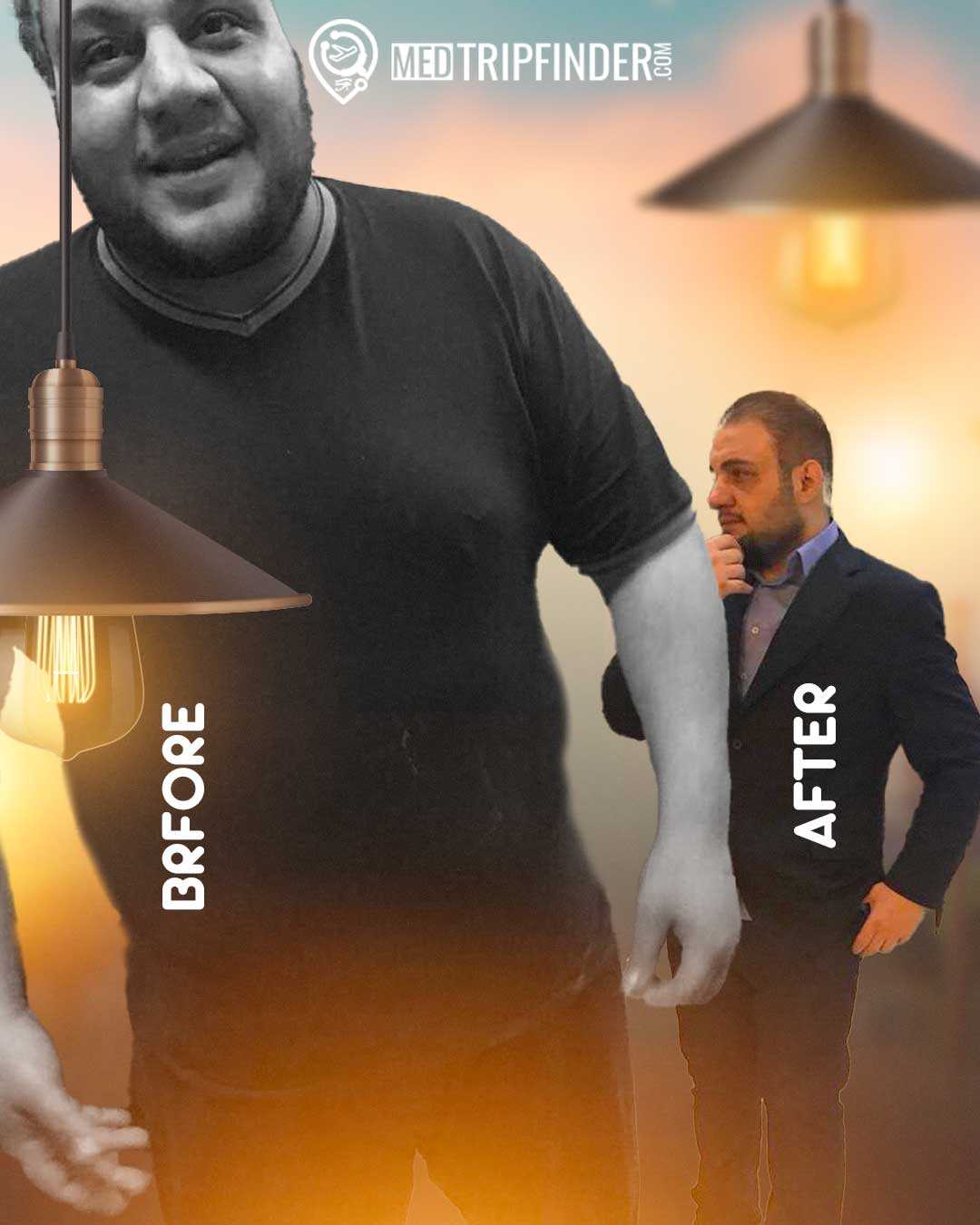 Another success story with Dr. Ahmed El Masry. He has reached his ideal weight after losing 60 kilograms in just 8 months after laparoscopic gastric sleeve surgery.
It is worth mentioning that bariatric surgeries such as gastric sleeve and gastric bypass can lead the patient to his ideal weight within a year at most, allowing him to achieve his dream after it seemed impossible.
Dr. Ahmed El-Masry advises obese patients who suffer from its complications not to listen to rumors and false information about obesity surgeries. Instead, they should seek information and answers to their questions from reliable sources who have undergone these surgeries before and achieved their desired results. He also advises them to undergo bariatric surgery to protect themselves from the annoying complications of obesity.
Dr. Ahmed El-Masry also advises the relatives and friends of obese patients to encourage them to undergo surgery and stand by their side so that they can enjoy a better life.
Bariatric surgeries in Egypt have become the most prevalent now due to the physical and physiological health improvements and the enjoyment of life that patients can achieve after them.