دكتور أحمد المصري
My experience with gastric sleeve surgery and my weight was 92 kilograms
We work hard to create an exceptional experience for you during your treatment in Egypt. When you book through our website, you will receive a distinguished medical service inside Egypt. In your medical journey, we will provide you with tourism and entertainment services as well.
My experience with gastric sleeve surgery and my weight was 92 kilograms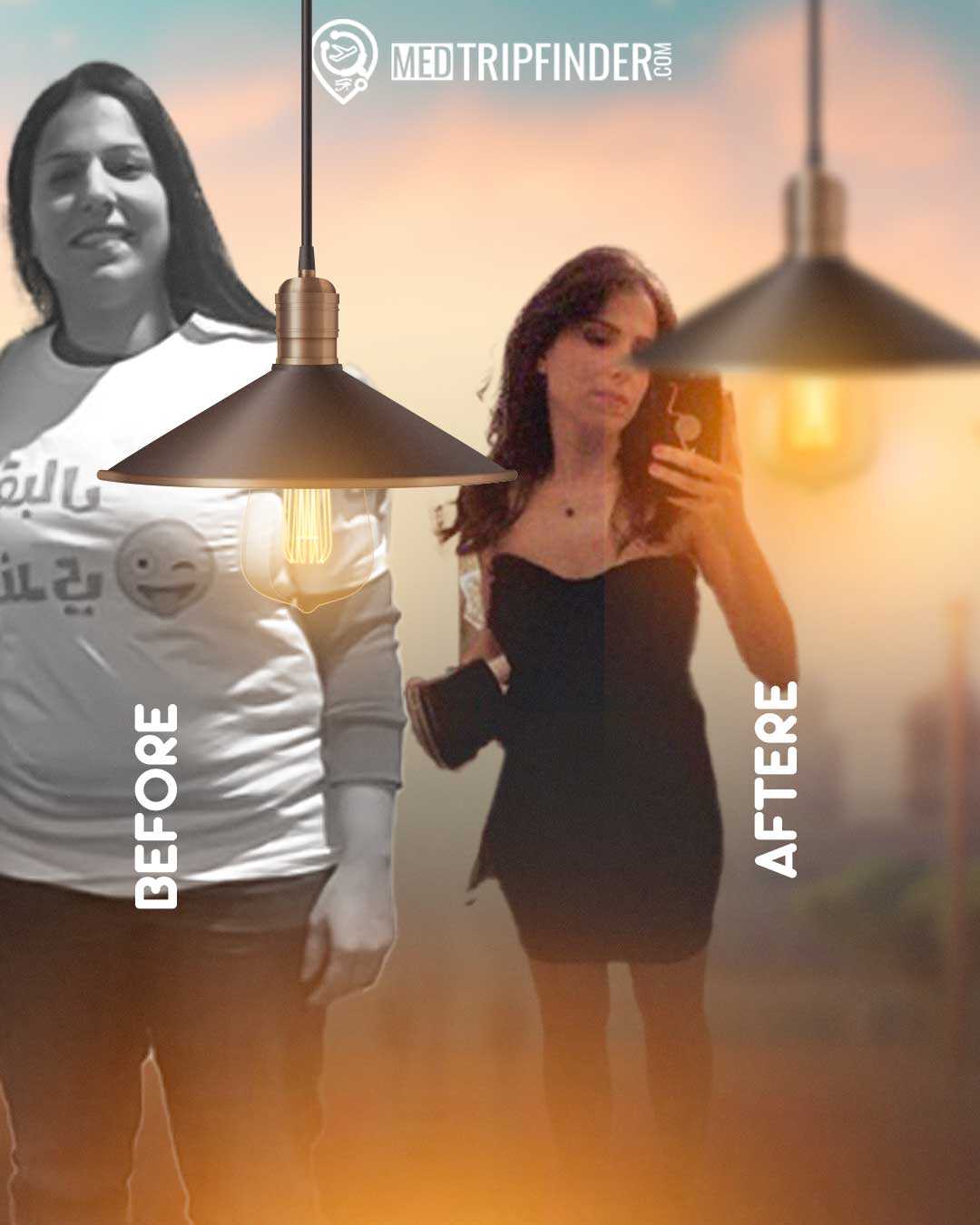 Layla is another success story with Dr. Ahmed El Masry. She changed from 92 kilograms to 55 kilograms in just one year, and the secret was the gastric sleeve surgery. It was difficult to achieve this result through any other weight loss method.
Bariatric surgeries are suitable for obese patients who suffer from a weight gain of more than 35 kilograms above the ideal weight or 30 kilograms in the presence of accompanying diseases such as hypertension, diabetes, hypercholesterolemia, and others.
Obese patients who have a weight gain of less than 30 kilograms above the ideal weight are not advised to undergo bariatric surgeries because this may lead to a sharp weight loss, causing harm to the body by reducing their weight below normal levels.
Bariatric surgeries are followed by a period of commitment to soft foods, especially in the first few weeks, to help the stomach heal and protect it from the complications of obesity surgeries.
Dr. Ahmed El Masry also advises the necessity of taking nutritional supplements and vitamins after gastric sleeve surgery to compensate for the deficiency in nutrients resulting from reducing the amounts of food that the patient consumes.