Offers
8 Veneers Program: Your Path to a Dazzling Smile!
We work hard to create an exceptional experience for you during your treatment in Egypt. When you book through our website, you will receive a distinguished medical service inside Egypt. In your medical journey, we will provide you with tourism and entertainment services as well.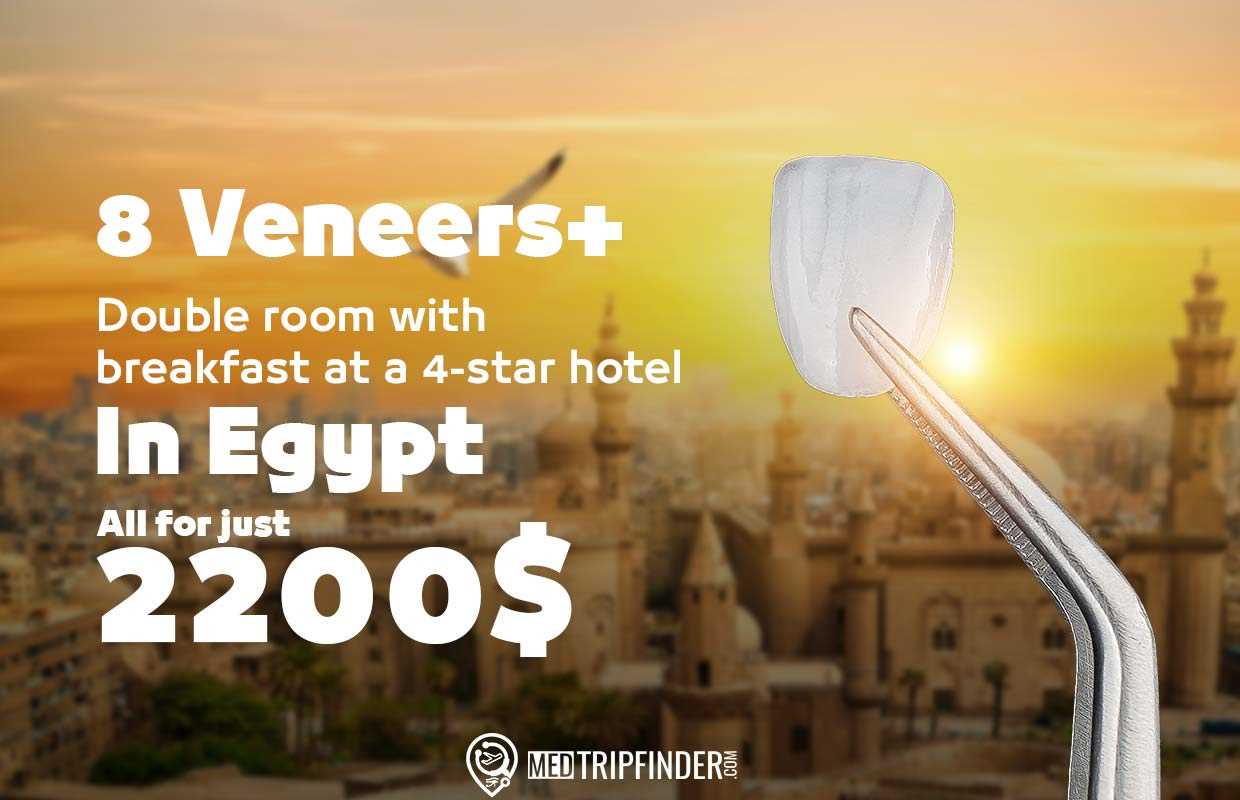 8 Veneers Program: Your Path to a Dazzling Smile!
Don't miss this incredible opportunity to achieve the smile of your dreams while indulging in a luxurious hotel stay. Our 8 Veneers Program is designed to deliver exceptional results and an unforgettable experience, all in one package. Take the first step towards your radiant smile today!

8 Veneers Program is a comprehensive dental treatment that will revitalize your smile and leave you beaming with confidence. Our experienced team of dental professionals is dedicated to providing maximum care, utilizing the latest techniques and equipment. With their expertise, they will craft and apply eight beautiful veneers, custom-made to perfectly enhance your teeth, giving you a stunning, natural-looking result. The program includes a stay for 2 people at a four-star hotel with breakfast in a double room for $2200.

Contact us now to book your 8 Veneers Program and secure your spot in our double room at our exquisite 4-star hotel. Rediscover your confidence and embrace the beauty of your new smile with our unrivaled dental and hospitality services.
---