Offers
Hair Transplantation Procedure, Tourism Package and Online Consultation
We work hard to create an exceptional experience for you during your treatment in Egypt. When you book through our website, you will receive a distinguished medical service inside Egypt. In your medical journey, we will provide you with tourism and entertainment services as well.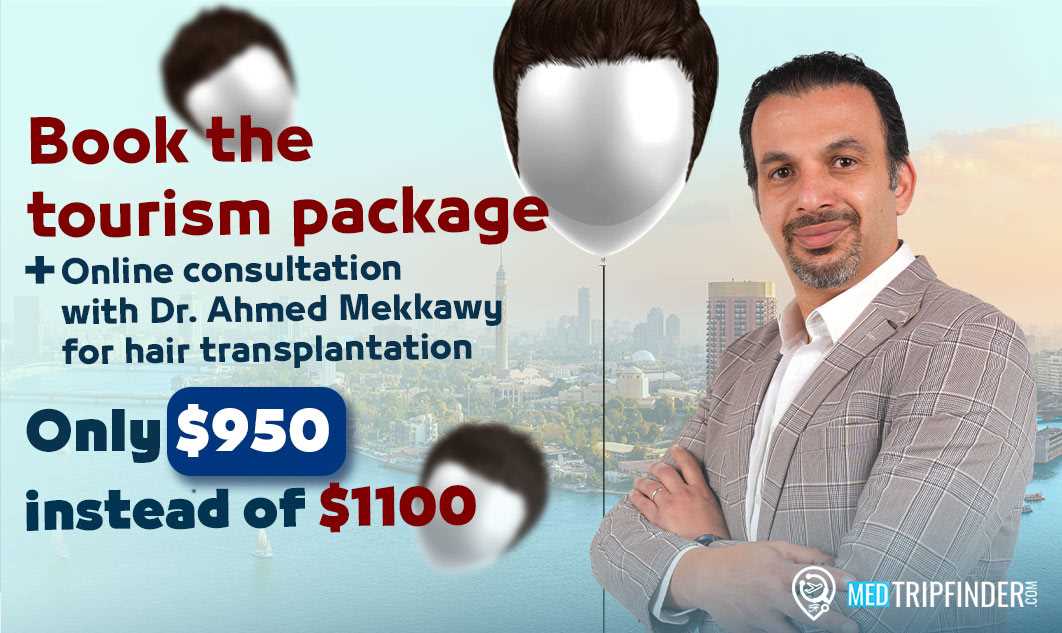 Hair Transplantation Procedure, Tourism Package and Online Consultation
Hair transplantation procedure with tourist package and online consultation!
Including accommodation for two people in a 4-star hotel with breakfast for 4 days, airport transfers to the hotel and vice versa, as well as transfers from the hotel to the hospital and vice versa.
- A payment of $950 via Visa card is required through our website for the online consultation and to obtain the tourist package.
- You can pay for the procedure costs upon your arrival in Egypt.
---