Dental Braces in Egypt
We work hard to create an exceptional experience for you during your treatment in Egypt. When you book through our website, you will receive a distinguished medical service inside Egypt. In your medical journey, we will provide you with tourism and entertainment services as well.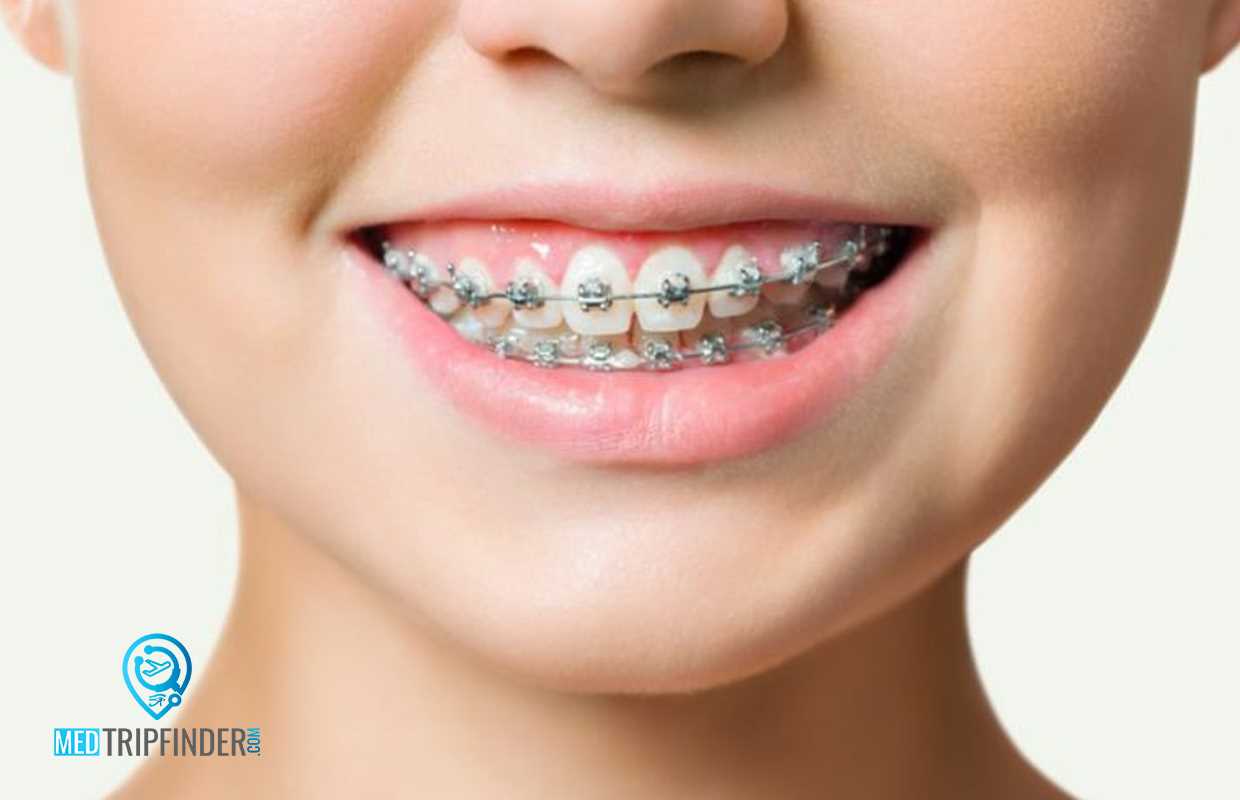 Dental Braces in Egypt
Do crooked, crowded, protruding, or misaligned teeth affect your beautiful smile? Then this article is for you, as we all strive for a bright face and a beautiful smile that lights up our faces.
Fortunately, there is a solution to every dental problem, and dental braces have become one of the most popular procedures to achieve well-aligned, healthy, and non-prominent teeth.
What are dental braces?
It is a medical procedure performed by a dentist to improve the shape and function of the teeth. Applying pressure to the teeth through specialized wires and braces moves them into the correct position.
Advantages of dental braces:
1- Obtaining a beautiful smile resulting from correcting the shape, crowding, and moving them to the correct position.
2- Preserving prominent teeth from damage.
3- Treating certain cases of apnea, cleft lip.
4- Correcting the bite and alignment of front and back teeth.
5- Treating stuttering in children.
6- Reducing the pain of crowded teeth.
How do I clean my teeth after braces?
Of course, good dental hygiene is essential after getting braces and avoiding any leftover food buildup.
Here are some recommendations to help clean your teeth after getting dental braces:
1- Brush your teeth well with toothpaste.
2- Floss your teeth gently and calmly to avoid affecting the braces.
3- Use a fluoride mouthwash to get rid of food debris.
4- Avoid putting pressure on the wires and braces.
5- You can use a specialized brush for braces to clean your teeth between wires and braces and clean the braces themselves.
6- Avoid sweets as they contribute to tooth decay.
7- Avoid sticky foods that can stick to the braces.
8- Keep up with regular visits to the dentist to check on the braces.
Types of dental braces:
1- The non-fixed or removable braces: They can be easily removed and installed. These include metallic, white, and colored braces.
2- Fixed braces: They are non-movable, and the dentist attaches them to the teeth with a metal bracket. Transparent braces also fall under this category, as they are not completely visible on the teeth while they work to adjust them.
3- Preventive braces: They are installed for children at the age of seven when their milk teeth are being replaced to prevent the bending of teeth in adulthood.
4- Cosmetic braces: They are the latest fashion trend, where they are not installed to correct or adjust teeth but rather to follow a specific trend.
What is the duration of orthodontic treatment?
There is no specific timing for removing dental braces, as it varies from case to case. Adjusting the shape of teeth takes a long time, ranging from one to three years. Some cases may only require installation for six months. We remind you of the importance of monthly follow-ups with the dentist to examine the progress of tooth adjustments.
Step-by-step installation of dental braces:
1- The dentist takes measurements of the jaw and teeth that need adjustment.
2- The dentist applies pressure to the teeth that need to be moved to the correct position.
3- Then comes the step of installing the braces and the necessity of a monthly follow-up to monitor the progress of the tooth adjustment.
Medtripfinder will help you choose:
If you are confused about choosing a dentist to install braces for you, there is no need to worry. You can simply browse the dentists on our website.
Dental braces prices:
The price of braces varies depending on:
1- The condition of the teeth and jaw and the degree of crowding.
2- The required procedure, or in the case of the need for surgery before braces.
3- The type of braces that the dentist will install.
4- The dentist and the extent of his skill and experience.