Smart Capsule
We work hard to create an exceptional experience for you during your treatment in Egypt. When you book through our website, you will receive a distinguished medical service inside Egypt. In your medical journey, we will provide you with tourism and entertainment services as well.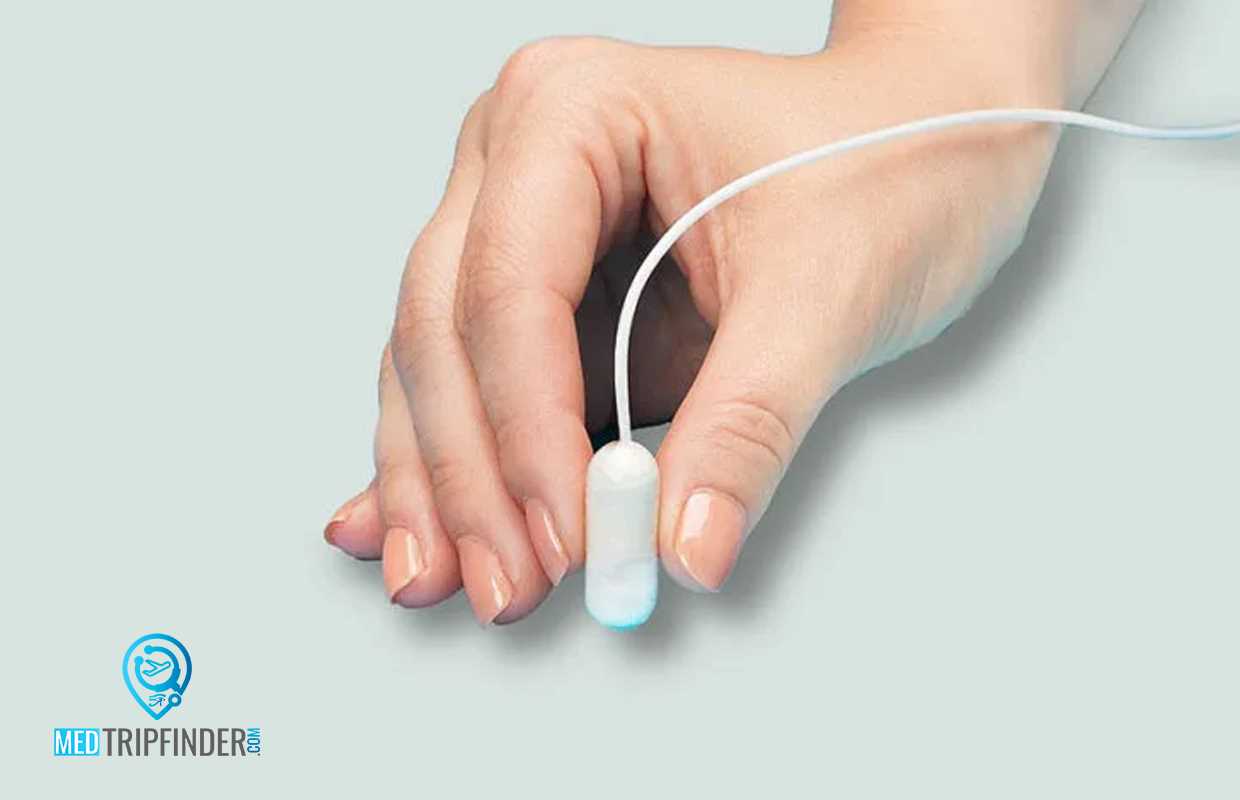 Smart Capsule
Obesity has become a global disease that affects many people. Obesity is characterized by excess body fat and has a significant impact on many medical conditions, such as heart disease, type 2 diabetes, and hypertension. Obesity is considered one of the leading causes of cardiovascular disease. However, as new diseases emerge, science continues to develop, and doctors always seek new ways to treat them. Here, we focus on bariatric surgeries.
Bariatric surgeries and their development:
Doctors have introduced many methods to help obese patients lose weight and its complications. They have developed procedures such as laparoscopic gastric sleeve and gastric bypass surgery. These surgeries have evolved to become less invasive, including the single-incision gastric sleeve or the bikini gastric sleeve, which leaves no visible scars. However, all these surgeries are suitable for patients with severe obesity.
How do I lose 20 kilograms without surgery?
Following these developments, doctors have found that some people suffer from mild obesity (15–20 kilograms over the ideal weight). They have introduced the smart capsule, which provides complete comfort and guaranteed results and only requires a visit to the doctor.
The smart or programmed capsule:
The smart capsule is an American-made capsule that is swallowed with water only. It is inflated by a thin and flexible tube connected to it. Upon inflation to the desired size, the tube separates from the capsule and is removed through the mouth. The inflated capsule settles in the stomach for four months, occupying a large space, which, in turn, reduces the area for food and significantly decreases the amount of food intake. The body starts burning accumulated fat. You will have a constant feeling of fullness.
Without surgery or pain:
The smart capsule is the first and only capsule allowed in the world to be swallowed with water during a visit to your doctor without any surgery, endoscopy, or anesthesia.
How is the smart or programmed capsule removed?
The smart, or programmed, capsule is removed without any surgical incision and without visiting the doctor. The capsule is made of a specific material that decomposes automatically after four months and is eliminated from the body with the stool through natural excretion. This is the safest method, as it does not involve any surgical incisions or pain.
Who is the best candidate for a smart or programmed capsule?
There is accurate information that you, dear patient, should know if you suffer from obesity, namely:
•
The programmed capsule is allowed for those who weigh 15–20 kilograms above their ideal weight.
•
Elderly or young people who find it difficult to undergo surgery may also perform it.
Necessary safety standards for your health:
If you want to undergo any of the bariatric procedures, you need to pay attention to the following standards to maintain your health:
•
Choose a highly experienced and reputable doctor, who is recommended by his patients, for his ethics and extensive medical experience.
•
Find a comprehensive team that cares about all your details and performs all the necessary checks for you.
•
Find integrated care before and after the procedure.
•
Find a doctor who uses the latest global medical technologies.
What are the benefits of the smart or programmed capsule?
As we mentioned earlier, the smart capsule treats mild obesity (15–20 kilograms overweight). It has some other advantages, such as:
•
This capsule settles in the stomach when swallowed with only one glass of water during your visit with the specialist. Then, it is filled and occupies a large space in the stomach, which reduces the amount of food intake and increases the body's burning rate of accumulated fats, all without surgery, endoscopy, or anesthesia.
•
It settles in the stomach for 4 months, occupying a large space.
•
It decomposes automatically after 4 months and is excreted naturally with stool.
•
The programmed capsule for each patient is provided with a digital scale linked to an application downloaded on his smartphone, making it easier to monitor his weight continuously. The application sends him health and medical information that helps him maintain his body after reaching the ideal weight.
We help and guide you to the right path:
Dear reader, we provide everything related to bariatric surgeries on our website, Medtripfinder. We also provide you with a selection of highly experienced doctors in this field who have a long history of success. Our doctors use the latest global technologies with the highest possible quality. We also provide you with many health services through our website. You can contact us for any inquiry through our website.