Body Sculpting
We work hard to create an exceptional experience for you during your treatment in Egypt. When you book through our website, you will receive a distinguished medical service inside Egypt. In your medical journey, we will provide you with tourism and entertainment services as well.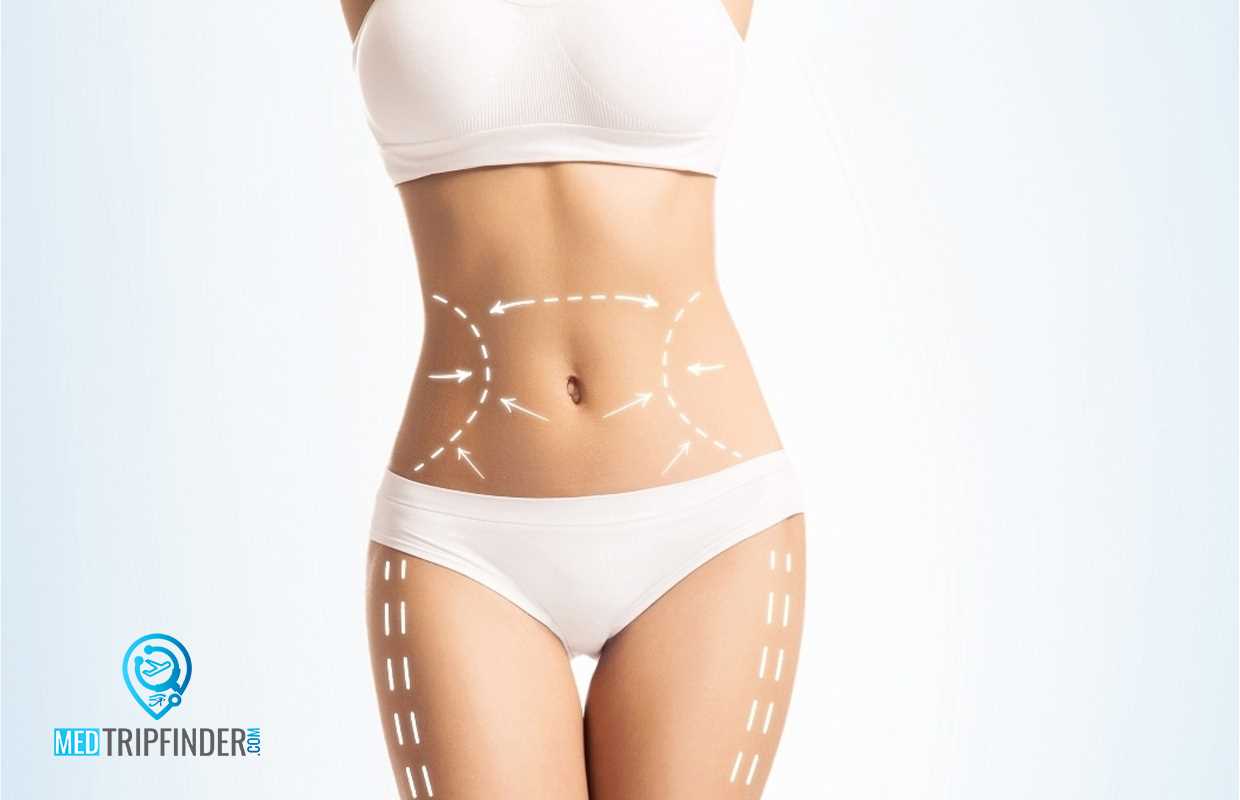 Body Sculpting
Liposuction and 4D body sculpting with VASER:
Who does not dream of a well-proportioned and toned body? Who wished a few liters of fat were not there? We have all wished for it at some point, and perhaps we looked at it and deliberately ignored its presence in many areas, such as the sides, abdomen, and thighs because we did not know how to get rid of it. You no longer have to ignore or deny it.
Now, with 4D body sculpting using the latest global technology, you can get rid of accumulated fat that has caused you constant discomfort in many situations.
4D body sculpting is no longer just about traditional liposuction, but rather a more advanced technique that combines surgical expertise and artistic sense in using tools to create a beautiful and well-proportioned artistic masterpiece.
You no longer need to worry, as you can get the perfect body drawn by an artist's hand in just a few hours and in complete safety.
What are the advantages of body sculpting with VASER, and why is it considered the most recent in the world now?
1- Much less blood loss compared to traditional methods of liposuction.
2-Return to your normal life quickly, ensuring your enjoyment of the journey.
3- Much less swelling or bruising compared to traditional methods.
4- Much less pain compared to other methods.
5- Surgeons can benefit from advanced device techniques to help draw the body more accurately and artistically than previous liposuction procedures in a traditional way.
6- Modern liposuction techniques using VASER do not just sculpt the body in 4D, but also significantly tighten the skin in the same session to a satisfactory degree for the patient without the need for other surgeries in most cases.
What does a plastic surgeon consider when performing a 4D body sculpting procedure?
Dynamic 4D body sculpting is a very advanced procedure and the latest in the world.
Egyptian plastic surgeons take into account all the different body characteristics, such as age, gender, body type, muscle movement, expected weight changes in the future, the effects of pregnancy or previous scars, and many other factors.
Moreover, there are different anatomical features for each individual that the plastic surgeon must consider to ensure an amazing result that satisfies the patient and makes him happy and satisfied.
What are the four dimensions that the Egyptian plastic surgeon takes into account when performing 4D body sculpting using the VASER technique?
Length, width, depth, and dynamic movement are the basics that plastic surgeons focus on when performing 4D body sculpting.
These factors help the surgeon a lot in sculpting the body and removing fat in an artistic way that enables the surgeon to draw the body's muscles in stillness and movement, giving a natural and attractive shape to the body without feeling that a cosmetic procedure has been done.
Dynamic 4D body sculpting, step by step, by Egyptian plastic surgeons:
Step 1: liposuction and removal using VASER:
Ultrasound waves are used to sculpt and remove accumulated fat from the muscles with extreme accuracy without causing any damage to the surrounding tissue. The use of advanced and modern devices, such as the VASER device, is essential. In this step, the surgeon uses his skills to highlight attractive feminine curves for women and muscular and athletic bodies for men. Therefore, choosing an experienced surgeon is crucial.
This step is performed without any blood loss or bruising, which speeds up your return to your normal life. This step is carried out using a specialized cannula, which helps the surgeon draw muscles or body curves more accurately. The procedure is performed using local anesthesia with a sedative or general anesthesia. Consult your plastic surgeon to determine the most suitable for your condition.
Step 2: Injecting extracted fat into different areas of the body when needed:
Thanks to the amazing progress made by VASER technology in body sculpting, you can now benefit from the purified fat that has been suctioned by injecting it into different areas of the body, such as the breasts, buttocks, and shoulders.
Modern 4D body sculpting techniques save the trouble of filtering fat and choosing the best ones compared to traditional fat removal techniques.
How can I choose a suitable surgeon for 4D body sculpting in Egypt?
If 4D body sculpting is right for you, you need to choose a competent and skilled plastic surgeon. Such procedures require not only medical skills but also a high artistic sense. By visiting our website, Medtrifinder, you can guarantee that there are qualified and distinguished doctors and the most skilled plastic surgeons in Egypt.
Are there any complications with 4D body sculpting?
If you choose a skilled plastic surgeon who uses the latest techniques, you will be safe, God willing. Just follow all the instructions provided by your plastic surgeon.
How can you maintain the results of the body sculpting procedure that you have achieved?
1- By following all the instructions provided to you by your plastic surgeon in Egypt very carefully. We encourage you to inquire about all the instructions in detail if any of them are unclear to you because this is the basis for the success of your procedure.
2- You are now satisfied and happy. This advantage gives you a great psychological and moral boost that enables you to maintain a continuous diet and exercise routine to maintain the incredible results of your body sculpting over the long term, God willing.
3- Communicate with your doctor through the available means of communication to inquire about any challenges you may face, as this will help you maintain the results of your procedure.