Rhinoplasty
We work hard to create an exceptional experience for you during your treatment in Egypt. When you book through our website, you will receive a distinguished medical service inside Egypt. In your medical journey, we will provide you with tourism and entertainment services as well.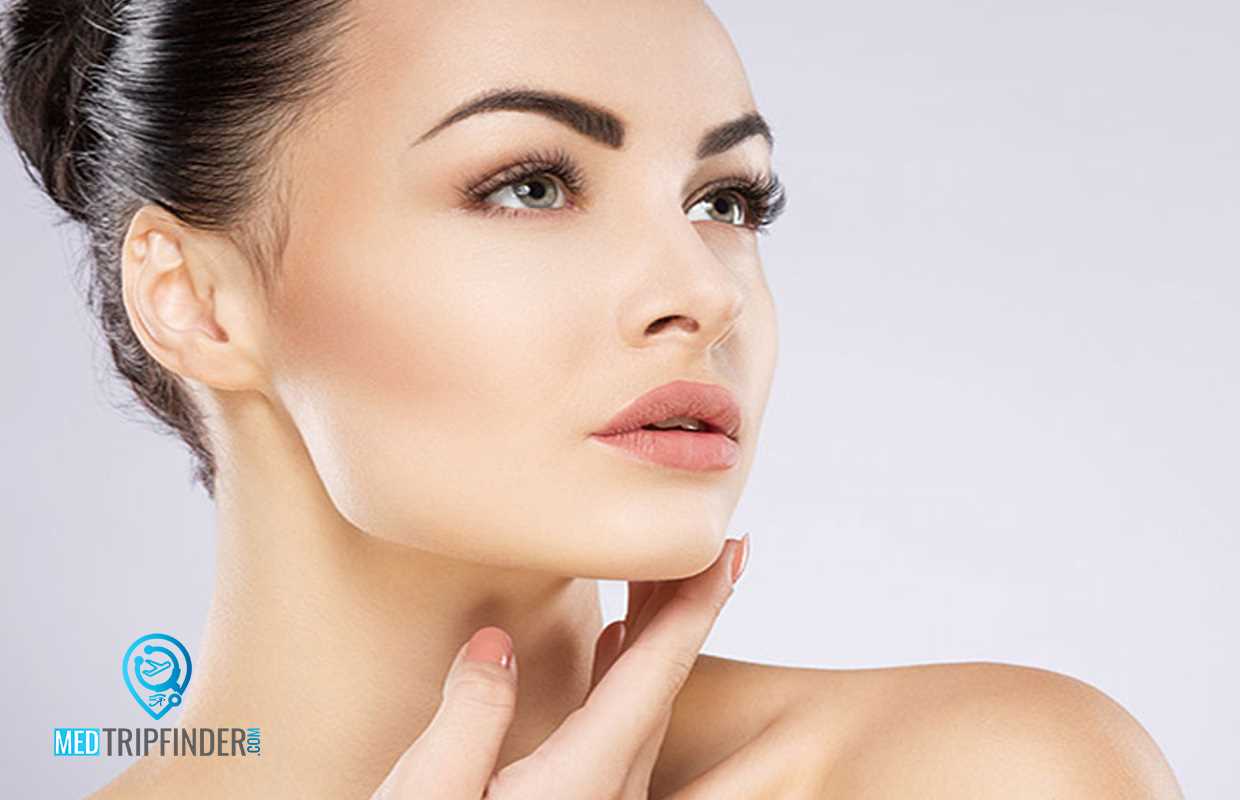 Rhinoplasty
The nose is the most prominent feature of the face, and it is the symbol of your beauty and self-confidence in facing society every day. Unlike the rest of your body, you cannot hide obvious nose defects.
Do not worry, with the amazing development of nose surgeries, you only need to browse this article to seek Medtrpfinder help, and your problem will end forever.
Is there a cosmetic nose procedure without surgery?
Typically, in advanced nose cases, there is no effective and permanent way to enhance the nose other than rhinoplasty. However, in simple cases, filler injections can be used to hide minor nose defects, but of course, this is not a permanent solution because the effect of the filler disappears after a few months. Also, it is not a solution for advanced nose cases that require rhinoplasty as the only option.
Does rhinoplasty only serve cosmetic purposes?
Nasal surgeries are usually done primarily for cosmetic purposes, but we also do not neglect the fact that we perform such surgeries in cases of functional nose problems that hinder the patient from breathing freely or cause him to experience recurring health problems. We also do not neglect the role of nose surgeries in correcting congenital defects that may cause problems with the shape and function of the nose.
What to expect during nose surgery, step by step?
Step 1: Anesthesia:
Anesthesia may be general or local. You will discuss these options with your plastic surgeon while preparing for the procedure.
Step 2: Reshaping the nose cosmetically and functionally:
A surgical incision (or none in some cases) is made, and then some nasal cartilage and bones are removed. In some cases, the condition requires the implantation of new nasal cartilage.
Step 3: Correcting the shape of the nasal septum if necessary:
If there are problems with the shape of the nasal septum, it is corrected properly, then the surgical incision (if any) is closed, and then a nose splint is placed.
Step 4: You are now on a date with a partial change in the shape of your nose, both cosmetically and functionally. All you have to do is enjoy yourself and take new selfies and Snapchat stories.
Is nose surgery a necessary procedure or a luxury?
Some people believe that nose surgeries are a luxury. However, this is not entirely true. Nose surgeries not only change your psychological and social status and make you more open to society, but they also help you solve functional nose problems that may have been a burden to you in many cases, such as breathing problems or snoring.
What are the possible risks and complications during nose surgery?
Some possible complications, such as anesthesia allergies, infections, or tissue atrophy in the nose, are rare. You can easily avoid such complications by choosing the appropriate surgeon and depending on our website, Medtripfinder.
How can I choose a suitable surgeon for nose surgery in Egypt?
You can do this by browsing our Medtripfinder website, which deals with the most distinguished Egyptian plastic surgeons.