Breast Reduction
We work hard to create an exceptional experience for you during your treatment in Egypt. When you book through our website, you will receive a distinguished medical service inside Egypt. In your medical journey, we will provide you with tourism and entertainment services as well.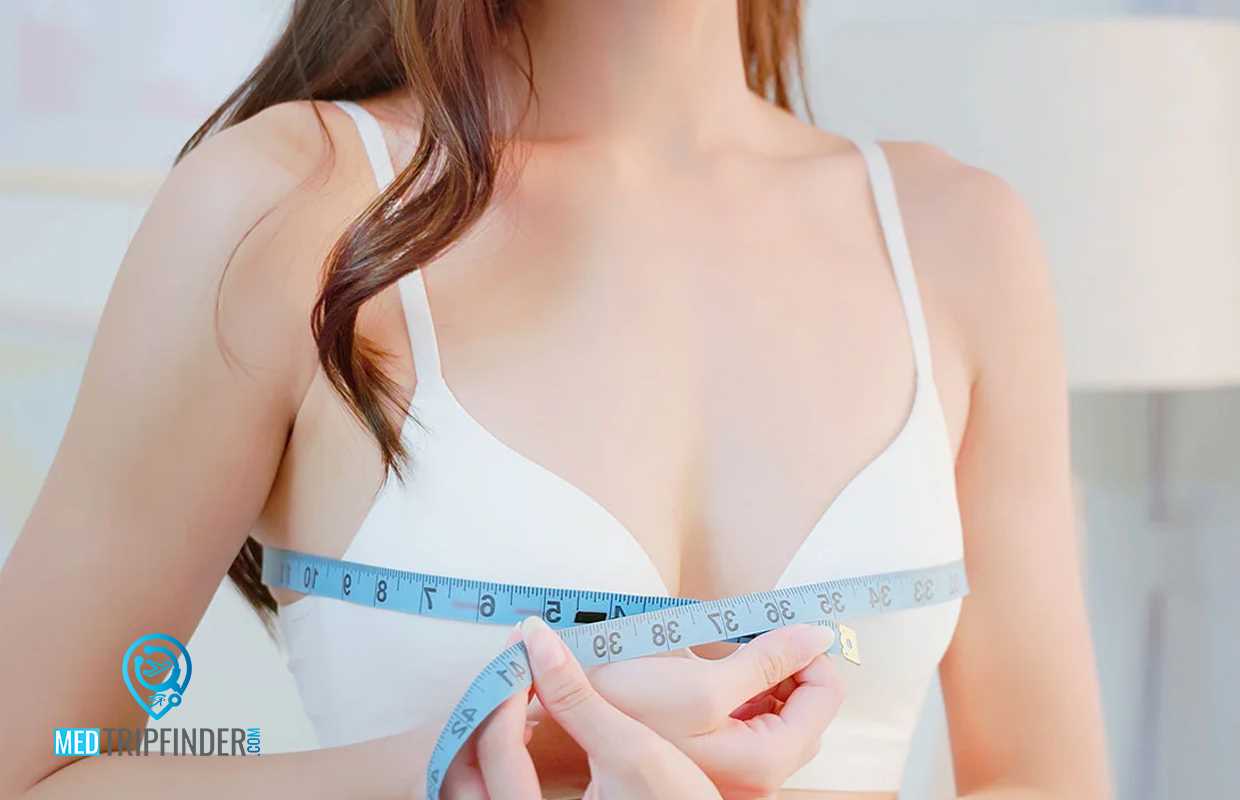 Breast Reduction
Have you ever imagined having to carry a large amount of weight throughout the day, struggling to move it away from you even for a minute of your day? This is exactly how you will feel if you suffer from having large breasts. You not only suffer from the weight you carry and its harmful effects on your neck and back, but you also have to face a constant aesthetic struggle and discomfort when searching for your favorite dress for a special event.
Why undergo breast reduction surgery?
If you suffer from a large breast size due to a significant increase in weight or genetic causes, there is no need to let this problem affect your self-esteem and confidence when facing society every day. You can now easily reduce the size of your breasts and relieve the burden on your neck and back caused by carrying heavy breasts.
10 signs that indicate the need for breast reduction surgery:
1- You can't find a suitable bra for your breast size.
2- Pain in the neck and back.
3- Lack of confidence when facing society.
4- Always take pictures of your face only, without the rest of your body.
5- Difficulty choosing the right dress that fits both the upper and lower parts of your body.
6- Constantly avoiding social situations and lack of confidence.
7- Constant dissatisfaction with the shape of your breasts, feeling that something inside you rejects them.
8- Always try to use clothes that help reduce breast size without success.
9- Continuously searching for natural recipes to reduce breast size without success.
10- You do not feel satisfied when summer comes, as you can not wear swimwear.
How is breast reduction surgery performed step by step in Egypt?
1- The first step in breast reduction surgery is anesthesia, and your surgeon will choose between general or local anesthesia, depending on the case.
2- Your surgeon will make a very small surgical incision around the nipple that extends under the breast, which makes it invisible. This is one of the latest techniques called the lollipop incision.
3- Your surgeon will remove excess skin, fat, and unwanted tissue to easily and safely reduce breast size.
4- Your surgeon will then close the surgical incisions cosmetically.
Can I trust plastic surgeons in Egypt to perform breast reduction surgery?
Of course, the plastic surgeons on the MedTripFinder website are among the best plastic surgeons in Egypt and the Middle East, holding the highest internationally accredited certifications. Therefore, if you want to undergo breast reduction surgery, you simply need to browse the MedTripFinder website to ensure ideal results.
How can I choose a suitable surgeon for breast reduction surgery in Egypt?
Egypt, along with MedTripFinder, boasts a selection of the world's best plastic surgeons who perform various breast surgeries daily. They possess a wealth of skill and experience that has made Egypt one of the most attractive destinations for medical tourism in breast surgery.
Are there any complications associated with breast reduction surgery?
There is no need to worry, as breast reduction surgery is performed in Egypt with complete safety and the latest surgical techniques by the most experienced plastic surgeons in the Middle East. You can return to your normal life without any scars or marks, and breast reduction surgery does not affect your ability to breastfeed or your sensation in the breast.