Gynecomastia Treatment
We work hard to create an exceptional experience for you during your treatment in Egypt. When you book through our website, you will receive a distinguished medical service inside Egypt. In your medical journey, we will provide you with tourism and entertainment services as well.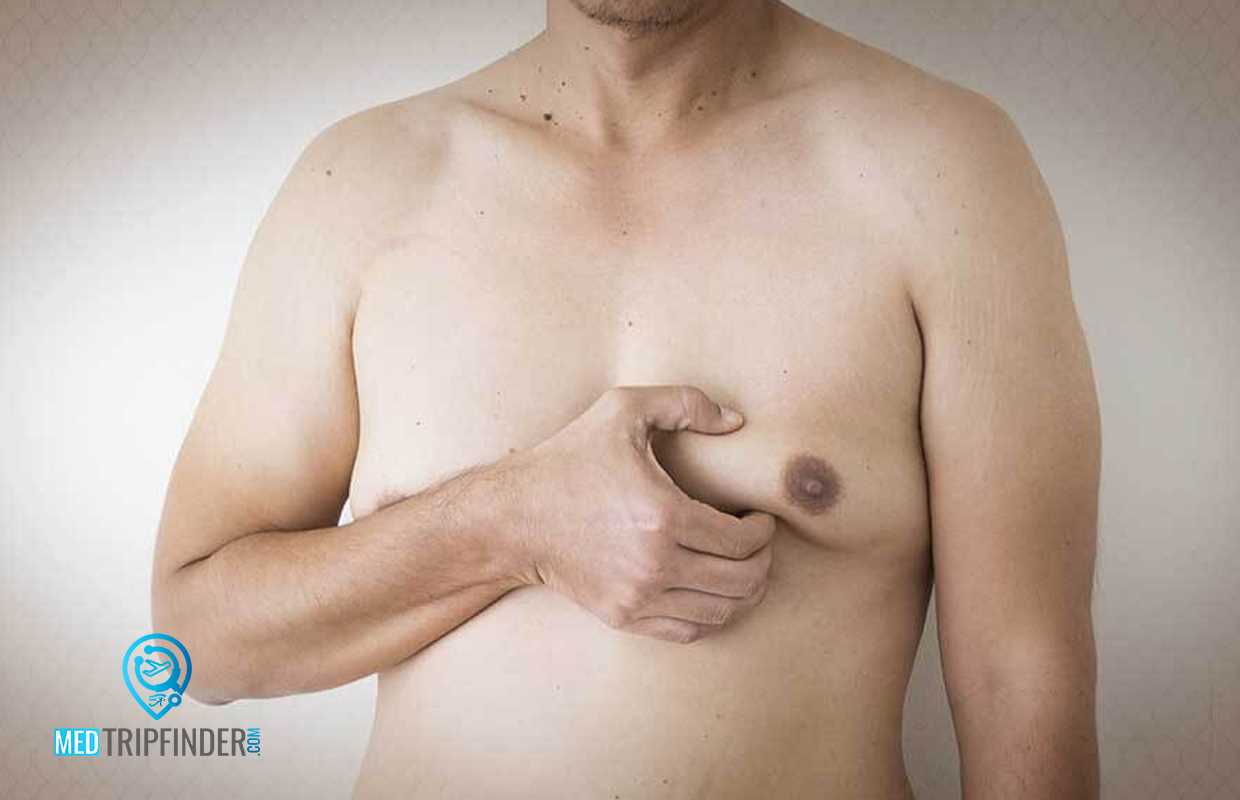 Gynecomastia Treatment
Do you feel embarrassed in places that require you to remove your clothes? Do you always feel self-rejection and a lack of self-acceptance at the beach or gym? Gynecomastia, or breast sagging, is a problem that some men usually face due to weight gain or hormonal imbalance in the body.
But now you don't have to continue to bear all this trouble. Getting rid of gynecomastia in men is now easy and available in complete safety with plastic surgeons in Egypt.
What are the most common causes of gynecomastia in men?
•
Hormonal imbalance (increased female hormones).
•
Certain medications have side effects, including gynecomastia in men.
•
Excessive alcohol consumption.
Does gynecomastia cause only cosmetic trouble?
Of course not, because gynecomastia in men may cause major health problems such as hypertension, decreased libido, and others. Therefore, treating gynecomastia in men has become a necessity, not a luxury.
What are the degrees of gynecomastia?
First-degree gynecomastia:
In the case of first-degree gynecomastia, the enlargement is limited to the gland, so it can be treated by simply removing the gland through a very small incision that does not exceed one centimeter, usually made around the areola, without any noticeable cosmetic effect.
Second-degree gynecomastia:
Second-degree gynecomastia is not only limited to glandular enlargement as the first degree. However, it is also accompanied by an increase in breast fat.
The treatment of second-degree gynecomastia is done by liposuction using the VASER technique, followed by sculpting the chest muscles to highlight them cosmetically, followed by gland removal through a very small incision that does not exceed one centimeter.
Third-degree gynecomastia:
It is glandular enlargement and a noticeable increase in breast fat to a greater extent than in the second degree, with skin sagging in the breast area.
Step-by-step treatment of third-degree gynecomastia:
1- Liposuction using the VASER technique, followed by technically sculpting the chest muscles.
2- Getting rid of the enlarged gland by excision.
3- In case of slight sagging, skin can be tightened using non-surgical devices. If there is a lot of sagging skin, the optimal solution is surgery to tighten it.
Fourth-degree gynecomastia:
Significant and rapid weight loss causes obvious sagging. In these patients, gynecomastia problems require surgical intervention as the only solution.
How can I choose a suitable surgeon for gynecomastia surgery in Egypt?
Gynecomastia is a problem, and your choice of treatment is the beginning of the road and a correct step towards freedom. However, you must choose the surgeon who will perform the procedure for you. We are here to help you.
Our website helps you to reach the most qualified plastic surgeons in Egypt.